Welcome to Placentia. With our own many attractions in Placentia, neighbouring attractions in nearby communities and our close proximity to the capital St. John's, day trips to the region from Placentia are endless. So do just that - tour the region! Then come back and relax at the Harold Hotel.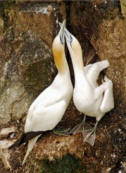 The Harold Hotel is 45km from the world renowned Cape St. Mary's Seabird Ecological Reserve. And whether you are a bird enthusiast or not, this is a must see. The coastal drive is very nice and a short hike to "bird rock" is unbelievably awesome.
We are also located only 5 kms from the Marine Atlantic Ferry Terminal linking Newfoundland to North Sydney Nova Scotia.